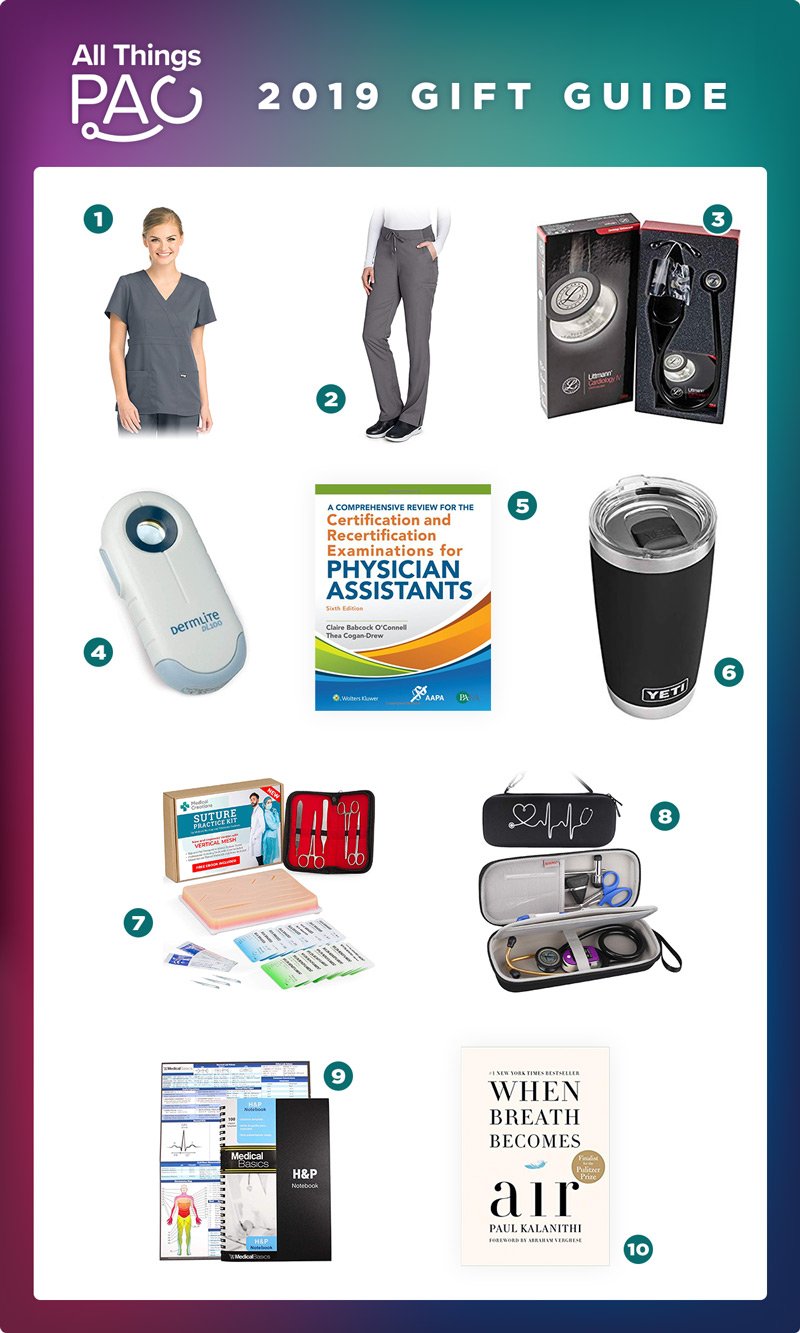 This post contains affiliate links, which means if you click the link and purchase the item, I receive a small commission. All opinions are my own.
These are my favorite go-to scrubs for comfort and style. They have a classic fit, plenty of pocket's and they signature Grey's anatomy fabric I love.
These pants are nice fit you like a mid-rise pant with a flat front.
My cardiology IV has lasted me 8 years and is still going strong. The double lumen tubing and durable quality make this one of the most popular stethoscopes on the market.
I didn't know what I was missing out un until I used a dermatoscope in my family practice clinic. These completely change the game evaluating skin lesions, and now I don't know what I'd do without one. Not just for derm, if you do skin exams at all I recommend investing in one of these for your office.
Hands down the ONE review book I would have if I could only chose one. It goes through the entire PANCE Blueprint in a succinct but thorough book. Perfect to supplement your studies in PA school and guide you through board review after.
Because coffee is how I survived PA school and 12 hour shifts. This is the only one that keeps my coffee hot for hours.
It's the next best thing to pigs feet (which are actually the closest resemblance to human skin I've found when it comes to practicing sutures). This is the perfect, less messy way to master your ties.
Keep track of your gear with this cute and practical carrying cast that holds your essential medical equipment as you lug it from rotation to rotation.
This H&P notebook is perfect for students on rotations and PA's that round on many patients. 100 H&P templates to write your notes now, staff with your preceptor and document electronically later. Perfect for keeping patient logs while on rotations, too.
This New York Times Bestseller is one of the best books I've ever read (and I read a lot). This memoir from a young medical resident as he deals with a terminal cancer diagnosis should be a required read for anyone going into medicine.